Heal Your Body With Food!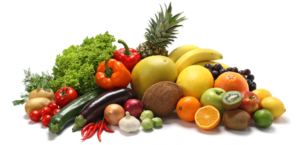 Want a healthier and longer life free of common diseases and conditions? Your best line of defense, as well as offence, may line up in the kitchen. Making a switch to the right foods can reward you and your family with great health benefits and turn back the clock on aging. Jivak Ayurveda provides condition-specific nutrition guides  as well as general healthy eating tips to help you make that switch.
Everyone is unique and so are their Diet Plans. No two individuals are alike so their dietary requirements have to be different, that is why at Jivak Ayurveda each individual is assessed by the Team trained by Diet Guru and Ayurvedacharya before recommending them appropriate Diet Plans.
Regular monitoring & motivation by the dietitians helps the clients to maintain their prescribed diet plans.  At Jivak Ayurveda, you lose weight the natural and healthy way, in a medically correct manner, while eating a wide range of foods.
Jivak Ayurveda suggested Diet Plan according to disease and patient's condition. Jivak working for Diet at two segment :
Diet Plan for Illness
Diet Plan for Wellness
The nourishment of bodily tissues is possible only through a balanced and nutritious diet. A balanced diet is responsible for the growth of living human body. All the edible substances which can be termed as food material are a part of diet. The diet which is fresh and with normal color, smell, taste and touch is essential and is known as the 'Prana' or life force of all the living beings in the universe. The sequel of life is reiterated or maintained by proper balanced diet, while fasting leads to a breach in this sequel and hence diet is known as 'Prana'. Diet imparts physical and psychological strength, good complexion and healthy developed bodily tissues. The Indriya or sense organs are also replenished by food. All these and other benefits are acquired from a healthy and balanced diet which is eaten in a proper manner following certain basic rules and regulations.
In Ayurveda some principles are described which need to be scrutinized before consuming any kind of diet. A balanced and nutritious diet which is also in accordance with the factors mentioned herein helps in proper growth and nourishment of the bodily tissues. These are Prakriti, Karan, Kala, Desha, Sanyoga, Rashi, Upayoganiyam and Upayokta. While eating all the factors should be considered and diet should be according to these only.