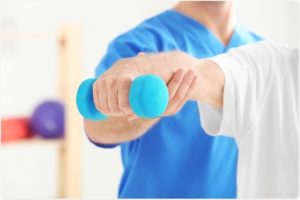 Physiotherapy is a system of treatment which involves complete evaluation and treatment. This includes treatment of soft tissues, joints, muscles and nerves. With JIVAK specialized therapy in Lucknow, Uttar Pradesh, India , bridge the gap to complete wellness with long lasting sustainable results.
Do you suffer from
Neck pain
Back pain
Shoulder pain
Knee pain
Ankle sprain
Tennis elbow
Any kind of post surgery treatment
Spondylosis
Hip pain
Vertigo
If your Answer in YES, you will need our consultancy.
How We Treat?
On your first visit, JIVAK's Physiotherapist will perform an in-depth assessment about your pain and/or injury and how it affects you.
Next, a detailed clinical assessment will include the examination of your posture, range of motion and strength as well as clinical tests that relate to your injury or condition.
The goal of your assessment is to determine the structure, or structures, that are affected. Sometimes, the cause of your pain is very obvious and sometimes it is not. Therefore, the JIVAK's Physiotherapist will use a variety of appropriate tests and measures to determine the root of your problem.
A treatment plan, based on your assessment, will be discussed with you.  Every patient is unique and therefore their treatment needs to be individualized to their medical history, injury and goals.
Want to a individualized Treatment Plan for you? Just Ring Our Helpline: 7704996699
or Book your Appointment.